At EP Design Studio our ethos is about working with you to get your business noticed.
We are really passionate about our clients – about you. Our mission is to always put your needs first and to ensure that you are happy with the end result. We know and understand that every client is different, and therefore each project we take on requires a different and unique approach.
We listen and then we provide our clients with an affordable and effective business solutions, enabling them to grow and to stand out from the competition. We will work with you to evaluate every stage of your project, to make sure that we get the best result for your business. Your business is our business!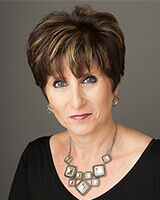 Shereen Presky
Director
As one half of a husband and wife team, Shereen's personal touch and high attention to detail makes her a favourite with her loyal clients. Being a natural born organiser, and with her sharp-eye for detail, Shereen will be your first port of call discussing all the various options available and will present the best proposal to get your project of the ground, whether it be a simple print job, design element or new or upgraded website..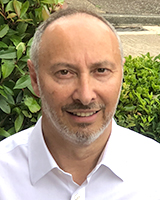 Nigel Presky
Director
As the other half of a successful husband and wife team, Nigel is involved in all aspects of the business, but with his wealth of experience and knowledge, Nigel's main responsibility is on the design and production side. And by the way, he is full of advice and tips to help you get the most out of your print. His technical in-depth knowledge also allows him to fully understand and correct any issues as they arrive ensuring that your business is never 'offline'.
Contact our team at EP Design Studio now to discuss your next project, or upgrade of your existing website.
Photo by Domenico Loia on Unsplash