Welcome to EP Design Studio, where our ethos revolves around propelling your business into the spotlight.
Our passion lies in our clients – in you. Our mission is rooted in putting your needs at the forefront, ensuring your utmost satisfaction with the final outcome. We recognise that each client is distinctive, and therefore, we approach every project with a fresh and personalised perspective.
Listening to your vision is our priority, and based on that, we offer affordable and effective business solutions that empower you to flourish and stand out from the competition. Together, we'll meticulously assess each stage of your project, striving to achieve the optimal results for your business. When you succeed, we succeed – your business is truly our business! Partner with us, and let's journey towards making your brand the center of attention and unlocking its full potential.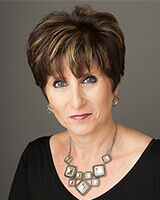 Shereen Presky
Director
As one half of our husband and wife team, Shereen brings a unique and cherished personal touch to every client interaction. Her unwavering commitment to high attention to detail has earned her a special place in the hearts of our loyal clients. With a natural talent for organisation and a sharp eye for detail, Shereen will be your trusted first point of contact. From discussing the diverse options available to presenting the finest proposals, she will ensure your project takes flight seamlessly. Whether it's a straightforward print job, a creative design element, or a brand-new or upgraded website, Shereen's expertise will guide you every step of the way, leaving you in capable hands for a remarkable and successful journey.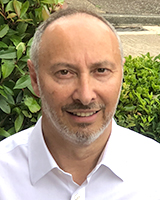 Nigel Presky
Director
As the other half of our husband and wife team, Nigel plays a pivotal role in driving our success. With a wealth of experience and extensive knowledge, his main focus lies in the design and production aspects of the business. Nigel's passion for helping our clients shines through as he is always brimming with valuable advice and tips to optimise your print materials.
His technical expertise runs deep, enabling him to thoroughly comprehend and swiftly address any issues that may arise, ensuring your business stays seamlessly connected without any disruptions. With Nigel on your side, you can be confident that your design projects will be brought to life with precision and finesse, exceeding your expectations every step of the way. Embrace the unparalleled creativity and insight he brings to the table, and together, we'll unlock the true potential of your print materials.
Contact our team at EP Design Studio now to discuss your next project, or upgrade of your existing website.
Photo by Domenico Loia on Unsplash